A staff with a half of a golden star embracing a red gem. It disappears once its wielder is killed.
Only pickable in the Early Beta version, they behave the same way as any other staff in the game. They were most likely removed as a usable item to be consistent with other disappearing human weapons.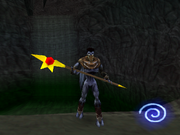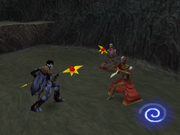 References
Edit
Ad blocker interference detected!
Wikia is a free-to-use site that makes money from advertising. We have a modified experience for viewers using ad blockers

Wikia is not accessible if you've made further modifications. Remove the custom ad blocker rule(s) and the page will load as expected.