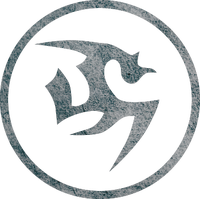 "Go west of the Pillars - there you will find a testament written in stone."

―Moebius
Legacy of Kain Wiki is a wiki encyclopedia covering the Legacy of Kain video game series and related media, originally created by Zeromus on 7 July, 2007. Current administrators are Baziel, Aevum, Soulrelic616, and Raina Audron.
The Legacy of Kain Wiki content is released under the Creative Commons Attribution-Share Alike License 3.0, except for content copyrighted by Square Enix Europe, Crystal Dynamics and other respective parties used under fair use conditions.
The Legacy of Kain Wiki is not affiliated with or endorsed by Square Enix Europe, Crystal Dynamics or any of their subsidiaries, employees, or associates. Quotations and images that are displayed on this site are copyrighted to Square Enix Europe, or to their creator.
"But stones, too, can lie."

―Kain
Administrators
Edit
Zeromus (founder)
Jakmasters
Ad blocker interference detected!
Wikia is a free-to-use site that makes money from advertising. We have a modified experience for viewers using ad blockers

Wikia is not accessible if you've made further modifications. Remove the custom ad blocker rule(s) and the page will load as expected.