Chronicling the Land of Nosgoth since 2007
Community portal • Manual of Style • About us
E-mail • Facebook • Twitter
Create blog post
News
Welcome to the Winter Update! As always I want to do it more regularly then end up with a massive bi-yearly one – but there is always the Facebook page and Wiki Activity to keep up with the more immediate happenings in the community and page.

So Arguably our main thing – or should have been our main thing - was our 10th anniversary in July... erm just before the last update actually.... Don't worry if you didn't notice it, to be honest we didn't either and there wasn't much to shout about at the time, but take the completed magazine archive and the ongoing work on the sources archive as a token of appreciation and gratitude. Hopefully I'll be more alert to the passage of time for the next one in 2022.

As for the wiki itself, we're still in the midst of some rearranging and refreshing of the Categories, site navigation and the main page, so expect some reorganisation as things move around. As always page work continues with Blood Omen getting a large amount of updates recently with completed …

Read more >
See more >
Games
Categories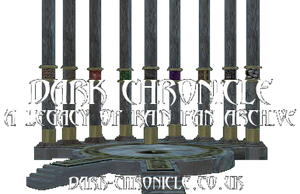 Featured article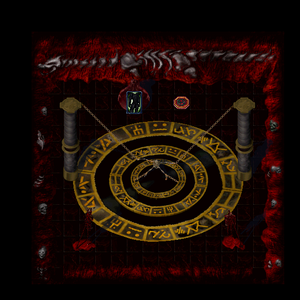 The Hell area was one of the several supposed dimensional realms that divided the cathedral of Avernus in the Blood Omen era as Dimension Guardian Azimuth attacked her city. Visited by Kain in the Blood Omen: Legacy of Kain chapter Defeat Azimuth, the area consisted of much 'hellish' imagery and acted as something of a dungeon for the Wraith Armor.
Featured media
Concept art by artist
Kory Heinzen
depicting the mysterious
Female vampire
, whose role was cut from
Soul Reaver 2
. The female vampire was supposed to feature in a cutscene just before the
Pillars
where she would be hunted and killed by
vampire hunters
. Ultimately her scene was cut because it turned audience sympathies too quickly and featured dialogue deemed imperfect. Both the dialogue itself and the in-game model of the vampire remain in game files however - with the character visible behind walls before the pillars area. Despite another planned appearance that was also scrapped, the
vampires of
this era
ended up being solely represented by
Vorador
.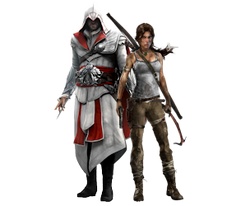 Action-Adventure Games
Go to these sites for info or for help with your own wiki!
ARK: Survival Evolved • Assassin's Creed • Bayonetta • The Binding of Isaac • Castlevania • Darksiders • Days Gone • Devil May Cry • Fran Bow • God Eater • Grand Theft Auto • Gravity Rush • HITMAN • Horizon Zero Dawn • InFAMOUS • Just Cause • King's Quest • L.A. Noire • The Last of Us • Legacy of Kain • Legend of Zelda • LEGO Dimensions • LEGO Marvel and DC • Lightseekers • Mafia • Metal Gear • Monster Hunter • Ninja Gaiden • Ōkami • Prince of Persia • Red Dead • Senran Kagura • Shenmue • Sleeping Dogs • Space Quest • Splinter Cell • System Shock • Tomb Raider • Uncharted • Watch Dogs • Yakuza
Want your community included? See how!

Ad blocker interference detected!
Wikia is a free-to-use site that makes money from advertising. We have a modified experience for viewers using ad blockers

Wikia is not accessible if you've made further modifications. Remove the custom ad blocker rule(s) and the page will load as expected.