Chronicling the Land of Nosgoth since 2007
Community portal – Manual of Style – About us
E-mail – Facebook – Twitter
Create blog post
News
Well, I keep meaning to do these more often and keep finding distractions to hold me off. So apologies for the now almost routine delays in my bigger round-ups. As usual, there have still been a lot of things going on. So without further ado, let's continue.

First off in late January we reached 1000 likes on our Facebook page. It may be a drop in the ocean compared to the number that visit the main website every day, but the Facebook page is still our main outlet for news and work summaries. So a big thank-you to everyone that has followed us.

As for updates on the website, there is still a lot of work going on in many articles - particularly in the areas of general and recurring terms with completed pages on the World map, Ignis Fatuus, Rotatable and movable objects and Permeable barriers - with completed pages on Wheels (formally titled 'valves') and Levers hailing a makeover and examination on the different switch mechanisms used in the games. In addition there are several other comp…

Read more >
See more >
Games
Categories
Featured article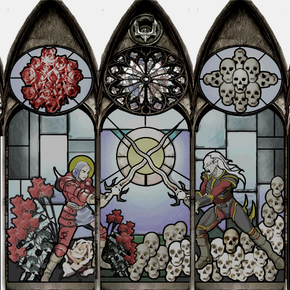 The Reaver-convergence is a temporal event caused by two versions of the Soul Reaver blade meeting in space and time. Such a meeting presents a temporal paradox which makes the Time-stream vulnerable to change. At least four convergences have been seen in the Legacy of Kain series, with three resulting in history-altering paradox events. The first Reaver convergence was seen in Blood Omen: Legacy of Kain and they were central to the plot of Soul Reaver 2.
---
Read more... · Featured article candidates
Featured media
A Legacy of Kain: Defiance promotional image showcasing a number of models of enemy classes that were featured in the game. Various common enemies can be identified including a Sluagh, a Human Revenant, a female Feral Human, a Vampire Hunter Mercenary and a Dreadnaught Archon. The image also includes a rare Transformed class enemy, with middle position occupied by the original Death guardian - who was treated as a boss in game. The background of the piece notably uses concept art of Turel's Pit that would ultimately appear in Bonus materials.
---
Past featured media · Main Gallery
Dark Chronicle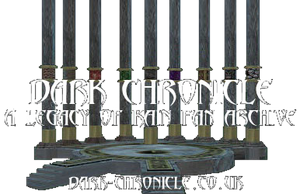 Action-Adventure Games
Go to these sites for info or for help with your own wiki!
Assassin's Creed • Bayonetta • The Binding of Isaac • Darksiders • Devil May Cry • Dragon's Crown • Fran Bow • God Eater • Grand Theft Auto • Gravity Rush • Just Cause • King's Quest • HITMAN • L.A. Noire • The Last of Us • Legacy of Kain • Legend of Zelda • LEGO Dimensions • Lightseekers • The Longest Journey • Mafia • Metal Gear • Monster Hunter • Ninja Gaiden • Ōkami • Prince of Persia • Red Dead • Senran Kagura • Shenmue • Sleeping Dogs • Splinter Cell • System Shock • Tomb Raider • Uncharted • Watch Dogs • Yakuza
Want your community included? See how!

Ad blocker interference detected!
Wikia is a free-to-use site that makes money from advertising. We have a modified experience for viewers using ad blockers

Wikia is not accessible if you've made further modifications. Remove the custom ad blocker rule(s) and the page will load as expected.