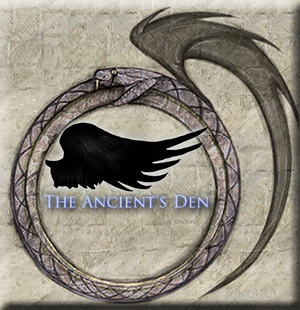 Featured article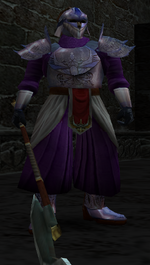 Sarafan crusaders were a Sarafan variant enemy class that were encountered by Kain in Legacy of Kain: Defiance. They were the lowest ranked of the Sarafan classes seen in Defiance and were seen predominantly in Kain's early chapters in Nosgoth's early history at the Sarafan Stronghold and the Pillars of Nosgoth.
Featured media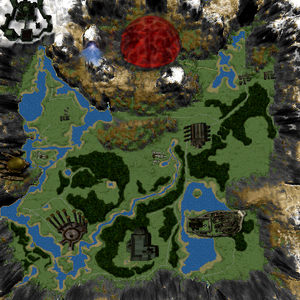 The original map of
Nosgoth
intended to feature in
Blood Omen: Legacy of Kain
as it appears in the
Blood Omen alpha
. The original map featured a much different take on the layout of elements of Nosgoth, with 3D models of significant locations 'popping out' once visited. Between this and later
beta versions
a substantial number of areas were cut and reshuffled, giving the final map of Nosgoth a very different simpler look. Vestiges of the original remain with the map tiles seen in the
Avernus Cathedral
Heaven
area and the conquest map in the
Land of the Nemesis
.
Browse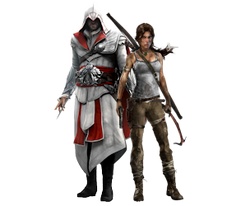 Action-Adventure Games
Go to these sites for info or for help with your own wiki!
ARK: Survival Evolved • Assassin's Creed • Bayonetta • The Binding of Isaac • Castlevania • Crackdown • Darksiders • Days Gone • Detroit: Become Human • Devil May Cry • Dragon's Crown • Fran Bow • God Eater • Grand Theft Auto • Gravity Rush • HITMAN • Horizon Zero Dawn • InFAMOUS • Just Cause • King's Quest • L.A. Noire • Last Day on Earth: Survival • The Last of Us • Legacy of Kain • Legend of Zelda • LEGO Dimensions • LEGO Games • LEGO Marvel and DC • Lightseekers • The Longest Journey • Mafia • Marvel's Spider-Man • Metal Gear • Monkey Island • Monster Hunter • Ninja Gaiden • No More Heroes • Ōkami • Prince of Persia • Red Dead • Senran Kagura • Sleeping Dogs • Splinter Cell • Subnautica • System Shock • Tomb Raider • Uncharted • Watch Dogs • Yakuza
Want your community included? See how!
See all of our Action-Adventure gaming wikis!