Chronicling the Land of Nosgoth since 2007
Community portal – Manual of Style – About us
E-mail – Facebook – Twitter
Create blog post
News
Well once again we have the traditional waiting period. I had intended to post this in time for October, but well this has been a tough year and things have once again gotten away from me. Apologies for that. So what's been going on? Well although the community has died down a little since the cancellation of Nosgoth, time marches on and there are still a number of ongoing fan projects and work, news and other sources of interest for LoK fans:


On the official side, GlyphX artist Boyd Lake has finally updated his website with his completed models for the vampires Dumah and Zephon as seen in the SR1 intro - these accompany those already released of Melchiah, Rahab and Turel. Denis Dyack has also been taking fans questions on Blood Omen: Legacy of Kain in a series of 'Deep Dive' videos, which are very informative on the origins of the series - these can be found in three parts 1,2 and 3 (or 2.2). Among the revelations is that there is apparently a legitimate way to access the HMCS Bitter thro…


Read more >
See more >
Games
Categories
Featured article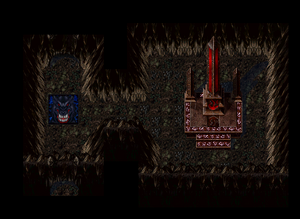 The Wolf Form dungeon, also known as the Wolf Cave, was an underground 'dungeon' in Blood Omen: Legacy of Kain which contained the Wolf Form ability. Situated in a cave on the southern banks of the Lake of Tears, the dungeon was visited by Kain in the early chapters of Blood Omen.
Featured media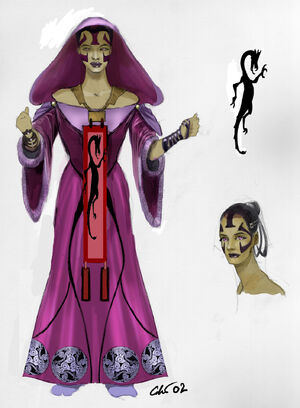 A piece of Legacy of Kain: Defiance concept art depicting the a possible appearance of the human Umah prior to her transformation into a vampire. Early designs for Defiance had intended to flesh out Umah's story, featuring her as a vampire worshiper who lionized Vorador (hence the usage of his symbol) and gave Raziel a quest to recover and restore the head of Vorador - thus resulting in Vorador's resurrection, Umah's turning and status as a reward, and ultimately patching the broken continuity between Blood Omen 2 and the rest of the series. The scene was deemed redundant in the story of Defiance and was removed, with the issue remaining unresolved to this day.
Featured website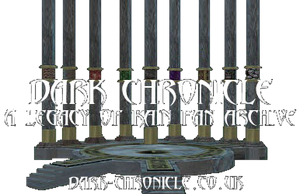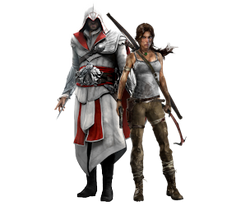 Action-Adventure Games
Go to these sites for info or for help with your own wiki!
ARK: Survival Evolved • Assassin's Creed • Bayonetta • The Binding of Isaac • Darksiders • Devil May Cry • Dragon's Crown • Fran Bow • God Eater • Grand Theft Auto • Gravity Rush • HITMAN • Horizon Zero Dawn • Just Cause • King's Quest • L.A. Noire • The Last of Us • Legacy of Kain • Legend of Zelda • LEGO Dimensions • Lightseekers • The Longest Journey • Mafia • Metal Gear • Monster Hunter • Ninja Gaiden • Ōkami • Prince of Persia • Red Dead • Senran Kagura • Shenmue • Sleeping Dogs • Splinter Cell • System Shock • Tomb Raider • Uncharted • Watch Dogs • Yakuza
Want your community included? See how!

Ad blocker interference detected!
Wikia is a free-to-use site that makes money from advertising. We have a modified experience for viewers using ad blockers

Wikia is not accessible if you've made further modifications. Remove the custom ad blocker rule(s) and the page will load as expected.