Chronicling the Land of Nosgoth since 2007
Community portal • Manual of Style • About us
E-mail • Facebook • Twitter
Create blog post
News
Welcome to the Winter Update! As always I want to do it more regularly then end up with a massive bi-yearly one – but there is always the Facebook page and Wiki Activity to keep up with the more immediate happenings in the community and page.

So arguably our main thing – or should have been our main thing - was our 10th anniversary in July... erm just before the last update actually... Don't worry if you didn't notice it, to be honest we didn't either and there wasn't much to shout about at the time, but take the completed magazine archive and the ongoing work on the sources archive as a token of appreciation and gratitude. Hopefully I'll be more alert to the passage of time for the next one in 2022.

As for the wiki itself, we're still in the midst of some rearranging and refreshing of the Categories, site navigation and the main page, so expect some reorganisation as things move around. As always page work continues with Blood Omen getting a large amount of updates recently with completed l…

Read more >
See more >
Games
Categories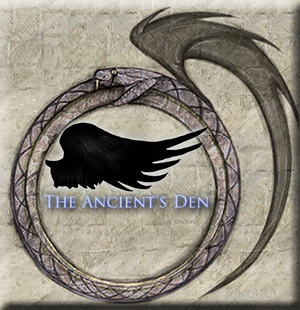 Featured article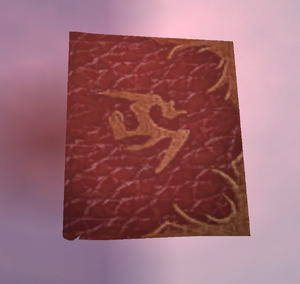 The Dark Scripture was an item used by Raziel in Legacy of Kain: Defiance. Discovered in the balconies above Avernus Cathedral, the scripture was a book collected by Raziel in the chapter Seek Mortanius. Ultimately it was placed on the main altar of the Cathedral where it opened a portal leading to the Avernus Catacombs.
Featured media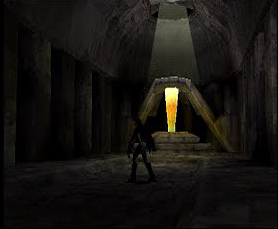 A Screenshot from a French Playstation Magazine which depicts the cut
Sunlight Forge
as it was intended to appear in
Legacy of Kain: Soul Reaver
. The Sunlight Forge was one of the six elemental forges that were originally intended to appear in
Soul Reaver
where
Raziel
would be able to imbue the
Wraith Blade
with elemental powers matching to corresponding
Glyphs
- in this case the
Sunlight Reaver
matching with the
Sunlight Glyph
. Only the
Fire Forge
and
Fire Reaver
made it into the final game with the others cut due to time constraints - although images of at least three of the cut forges exist.
Browse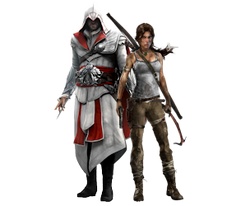 Action-Adventure Games
Go to these sites for info or for help with your own wiki!
ARK: Survival Evolved • Assassin's Creed • Bayonetta • The Binding of Isaac • Castlevania • Crackdown • Darksiders • Days Gone • Detroit: Become Human • Devil May Cry • Dragon's Crown • Fran Bow • God Eater • Grand Theft Auto • Gravity Rush • HITMAN • Horizon Zero Dawn • InFAMOUS • Just Cause • King's Quest • L.A. Noire • Last Day on Earth: Survival • The Last of Us • Legacy of Kain • Legend of Zelda • LEGO Dimensions • LEGO Games • LEGO Marvel and DC • Lightseekers • The Longest Journey • Mafia • Marvel's Spider-Man • Metal Gear • Monkey Island • Monster Hunter • Ninja Gaiden • No More Heroes • Ōkami • Prince of Persia • Red Dead • Senran Kagura • Sleeping Dogs • Splinter Cell • Subnautica • System Shock • Tomb Raider • Uncharted • Watch Dogs • Yakuza
Want your community included? See how!
See all of our Action-Adventure gaming wikis!