Chronicling the Land of Nosgoth since 2007
Community portal – Manual of Style – About us
E-mail – Facebook – Twitter
Create blog post
News
Well once again we have the traditional waiting period. I had intended to post this in time for October, but well this has been a tough year and things have once again gotten away from me. Apologies for that. So what's been going on? Well although the community has died down a little since the cancellation of Nosgoth, time marches on and there are still a number of ongoing fan projects and work, news and other sources of interest for LoK fans:


On the official side, GlyphX artist Boyd Lake has finally updated his website with his completed models for the vampires Dumah and Zephon as seen in the SR1 intro - these accompany those already released of Melchiah, Rahab and Turel. Denis Dyack has also been taking fans questions on Blood Omen: Legacy of Kain in a series of 'Deep Dive' videos, which are very informative on the origins of the series - these can be found in three parts 1,2 and 3 (or 2.2). Among the revelations is that there is apparently a legitimate way to access the HMCS Bitter thro…


Read more >
See more >
Games
Categories
Featured article
Soul Reaver 2 is a third-person action-adventure video game, developed by Crystal Dynamics and published by Eidos Interactive. Though initially released as an exclusive title for the PlayStation 2 in 2001, it was ported to Microsoft Windows later that year. It is the third entry in the Legacy of Kain series, and serves as a direct sequel to 1999's Legacy of Kain: Soul Reaver, picking up where the events of the previous game left off.
---
Read more... · Featured article candidates
Featured media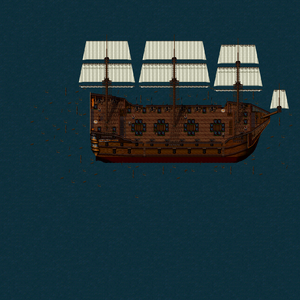 A Blood Omen: Legacy of Kain outdoor map featuring the hidden pirate ship the "HMCS Bitter". The Bitter was presumably a deleted area originally intended to feature as part of Blood Omen: Legacy of Kain - regular access to the area was removed for unknown reasons during the development of Blood Omen and the area remained unknown to the general public until 2010 when the Blood Omnicide team discovered the area in game files as part of their project to recreate Blood Omen in 3D. The area can be accessed in the final game using trainers, hacks or cheats to walk through the walls at the back of "Capt'n Bitter's Sudz" in Vasserbünde, although Denis Dyack has claimed it is possible to activate invisible switches to open access normally.
---
Past featured media · Main Gallery
Dark Chronicle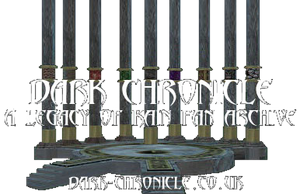 Action-Adventure Games
Go to these sites for info or for help with your own wiki!
Assassin's Creed • Bayonetta • The Binding of Isaac • Darksiders • Devil May Cry • Dragon's Crown • Fran Bow • God Eater • Grand Theft Auto • Gravity Rush • Just Cause • King's Quest • HITMAN • L.A. Noire • The Last of Us • Legacy of Kain • Legend of Zelda • LEGO Dimensions • Lightseekers • The Longest Journey • Mafia • Metal Gear • Monster Hunter • Ninja Gaiden • Ōkami • Prince of Persia • Red Dead • Senran Kagura • Shenmue • Sleeping Dogs • Splinter Cell • System Shock • Tomb Raider • Uncharted • Watch Dogs • Yakuza
Want your community included? See how!

Ad blocker interference detected!
Wikia is a free-to-use site that makes money from advertising. We have a modified experience for viewers using ad blockers

Wikia is not accessible if you've made further modifications. Remove the custom ad blocker rule(s) and the page will load as expected.