Knives are wielded by the Vampire Worshippers in the Silenced Cathedral. They are either used for close combat or as a throwable object. Knives disappear after their owner dies.
Originally, it was planned for Raziel to use all the weapons possessed by the Vampire Worshippers as seen in the early Beta version. The knife is regarded as a staff weapon and when impaling, Raziel uses the blunt part, which might be one of the reasons for cutting this weapon out of the retail game.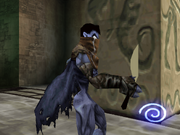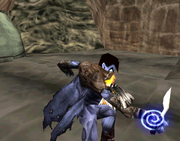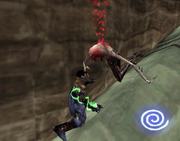 References
Edit
Ad blocker interference detected!
Wikia is a free-to-use site that makes money from advertising. We have a modified experience for viewers using ad blockers

Wikia is not accessible if you've made further modifications. Remove the custom ad blocker rule(s) and the page will load as expected.